Click here to book a tennis court
Welcome to a relaxing haven. Away from the hustle and bustle – no traffic noise, no planes overhead – delight in a peaceful setting of open green space, bushland, bird song and a public children's playground. Idyllic surroundings including 3 rebound ace courts, 2 european clay courts, 3 natural grass courts, and an award-winning modern clubhouse. Discover the JOAN NICOLL TENNIS CENTRE at the bottom of the hill.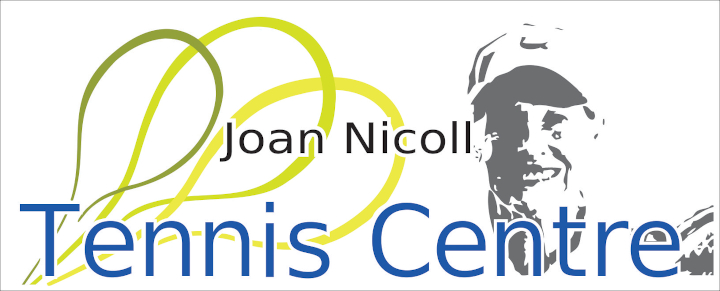 Tennis Terranora Inc. is a scenically located tennis club, in Terranora, on the very far north coast of NSW. We are now in new premises, a ten minute drive from Tweed Heads, at the end of Henry Lawson Drive (off Terranora Road), Terranora.
Stage one of our new complex, The Joan Nicoll Tennis Centre, comprises an impressive, award-winning design and constructed clubhouse and eight courts: Three, blue,' Plexipave' hardcourts (Australian Open), two 'Conipur' clay courts (French Open), and three grass courts (Wimbledon). The clubhouse and courts are complimented by landscaped gardens and lawns.
In our new location, Tennis Terranora's membership is rapidly increasing. We currently have approximately 160 members, with new applications processed weekly. The club offers court hire, quality coaching for adults and juniors of any standard, as well as organised social and competitive tennis and social events. The club has a manager onsite between 9am and 5pm, 7 days a week.
Our club welcomes new members, of any age and ability. Whether you are an experienced player wanting to join a competition team, a developing player requiring coaching, court hire or someone to hit with or if you're new to the game, we'll look after you.
For our juniors, we have a fun Hotshots program for the very young children, squads, match-play practise, private and group coaching, as well as Tweed District competition on Saturday mornings.
Tennis Terranora places a strong emphasis on junior development and through consultation with our coaches we have developed a clear pathway, from beginners through to elite players of the highest standard: Coaching → Competition → Local tournaments → Regional tournaments → Representative tournaments → State and National tournaments → Tennis Academies. Many of our juniors have followed and are following this pathway. Organised by coach Tom, two of our past juniors have recently been to the USA on scholarships, playing tennis at a very elite level. Brendon takes elite juniors to selected tournaments throughout the year and the club provides sponsorship for junior members to some of these.
Our centre is used by school groups, who have their school sport program expertly run by our coaches and it is used as a venue for local and regional junior tournaments. With the expansion of our centre, to eventually have 12 courts, including a show court, we will attract more tournaments for both juniors and seniors.
Adults can enjoy private coaching, court-hire, social tennis and Tweed District competitions. We have organised social tennis on a Monday night, Tuesday, Wednesday, Thursday and Sunday mornings, and on Saturday afternoons. We have Tweed District ladies competition on Tuesdays, Men's competition on Thursday nights and a Mixed competition on Saturday afternoons.
At the club, for juniors and seniors, we have fun theme days, American tournaments, Club Championships and BBQs; something for everyone.

Tennis Terranora Program Information
Our Tennis Programs
Tennis Terranora caters for all ages and abilities
Tennis Terranora Memorable Shots